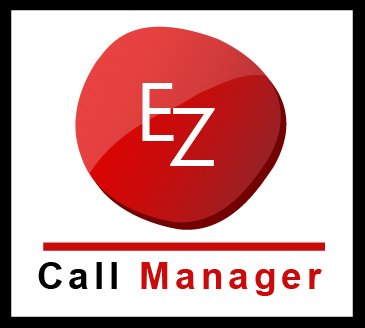 Salient Feautures:
Advanced Unified Communication (AUC): Cell phone, Web submission, PSTN calls, Chat and more.
Interactive Voice Response (IVR): Allows callers to go through the menus and interact using their touch screen or key pad
Advanced Call Forwarding: Redirect calls to a phone number or extension. You can setup call forwarding in multiple ways,
allowing you to specify different circumstances in which calls are forwarded.
Anonymous Call Rejection: Reject calls from parties who have explicitly restricted their identity.
Auto Attendant Recordings: Professional greeting for your business.
Blind Call Transfer: Blind call transfer enables a user to transfer a call unattended before or after the call is answered.
Call Barge-In: Enables a user to barge-in on the call, thereby creating a three-way call. Administrators can configure whether or
not a warning tone is played when a barge-in occurs.
Call Hold: Enables a user to hold a call on their phone and dial the respective feature access code or phone number.
Call Transfer: Enables a user to redirect a call to another number or directly to voice mail.
Call Waiting: With call waiting you can receive calls while already actively engaged in an alternate call.
Caller ID: You have the ability to see the name and number of an incoming call. Alternatively, your name and number can
be represented on the caller ID of the person you are calling.
Do Not Disturb: Allows you to ignore incoming calls to your phone. Redirecting callers to your voicemail or the destination
you have specified for calls that are not answered.
Instant Group Call: Enables you to initiate a one-way call to multiple users. This feature allows you to broadcast information
to a group of people from the convenience of one phone call.
Privacy: The privacy feature allows you to exclude yourself from dial-by-name or extension dialing settings. It also allows you
to prevent your phone status from being available to other users.
Push to Talk: Allows you to call another person in your company, causing their phone to automatically answer. This functions
similar to a walkie-talkie.
Selective Call Acceptance: Allows you to set up conditions that must be met before a call can come through to your phone.
You can set conditions for certain phone numbers or specific times of the day.
Code is preceded by a configurable prefix: 0-9, A-D, *, or # (default).
Three-Way Calling: The three-way calling feature allows you to make a three-way call with two other parties.
This would allow all three parties to communicate with each other simultaneously.
Pre-Alerting Announcement: Allows you to play an audible greeting for incoming calls before your phone starts to ring.
Enhanced Call Logs: Allows users to view call logs beyond the 20 records of dialed, received, and missed calls
that are available. Users view the enhanced call log records through their portal.
Simultaneous Ring: Enables users to have multiple phones ring simultaneously when any calls are receive.
Call Forwarding: Allows you to redirect calls to a third party destination such as a phone number or extension.
Conference Bridge: A conference bridge is used to connect multiple people over a phone line or Internet connection
to engage in a conference call.
Music On Hold (MOH): Callers can listen to music or promotional recording while waiting in the queue.
Copyrights 2014 EZ Call Manager. All Rights Reserved.